---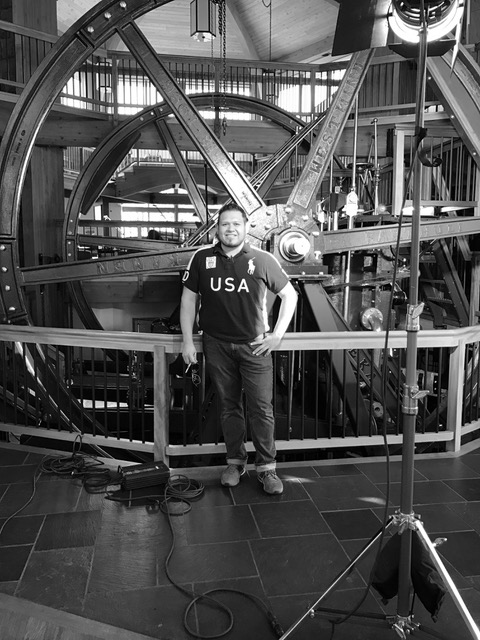 ---
Benjamin J. McElroy
Ben is owner and executive producer of McElroy Films as well as a top-notch cinematographer and Search Engine Optimization (SEO) expert.
Ben was homeschooled in his high school years affording him the freedom to explore his visual passions- photography and film. During this time Ben traveled to India, Greece, Israel, and Turkey making documentary-style videos for nonprofit and educational organizations.
Later, Ben received education from New York Film Academy where he gained valuable and relevant first-hand knowledge from some of the leading film experts in the field on filmmaking. Ben continued his studies at Full Sail College in Orlando, FL where he further studied filmmaking, lighting, audio, and editing. Ben then went on to finish his college career studying business at the University of Massachusetts. Ben combines his business knowledge with his visual storytelling to create powerful and effective corporate and nonprofit videos.
Working as a staff photographer with The Lowell Sun in Lowell, MA, Ben's assignments ranged from high school sporting events to political and presidential figures. During his time with the Lowell Sun, Ben won the National Press Photographer's Award for outstanding photography.
Other professional credits include The Associated Press, Manchester Union Leader, and Time Warner AOL. Through his diverse education and work history, Ben has gained a unique, artistic insight that he applies to every project, inspiring rich stories full of depth and emotion.
Ben McElroy founded McElroy Films in 2004 and has been passionately shooting, editing and producing videos ever since. Ben has shot and edited corporate videos for Harvard University , Massachusetts Institute of Technology, Bank of New York Mellon, Ropes and Gray, Latham & Watkins, Bain & Company, The Crohn's and Colitis Foundation of America, Habitat for Humanity, Nike, Timken and campaign videos for Presidential Candidate Mitt Romney.