McElroy Films LLC hosted an open house to celebrate their expansion to 99 South Bedford Street, Suite 116, Burlington, MA. The event, attended by businesses and individuals from Burlington, Boston, and beyond, served not only to show off the new space, but bring people from many industries together. The best part about video is that it can benefit just about every facet of life and business from advertising to wedding videos, music and events. At McElroy Films, life is never boring with the diverse projects and clients that come through the door everyday.
If you missed the open house: Don't fret! Give us a call and stop on by and we'll be more than happy to give you a tour and show you how video can help your business!
Guest post by Simon Sedorenko of the New York Film Academy
It often comes as a surprise to modern audiences that there are still a great many movies being shot in celluloid and stored in quaint little cans; these days, everyone assumes everything is digital. But to an increasing number of filmmakers with a mind for practicality, those cans are anything but quaint – they're murderously heavy, technically limiting and, above all, expensive.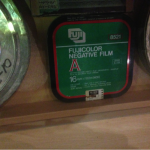 Naturally (and perhaps unfortunately), for most projects it all boils down to the crisp green notes. It doesn't matter whether the resulting film looks and sounds terrific if the cost of production makes it unviable, and lack of funding remains the primary reason why many great projects never even make it past the business planning stage. Thankfully, digital HD is a medium that neither sacrifices quality nor pushes expenditure through the roof; with digital filming costs rapidly dropping and post-production dramatically more efficient, it's almost becoming a no-brainer.
While a good filmmaker with a passion for creating quality work will generally prosper regardless of what camera you put him or her behind, the decision to go digital often comes with an array of benefits that not many feel able to return from. It also hasn't taken long for the upper echelons of the industry to realize this, either – excluding the early tentative forays into digital, it only took ten years from the first hugely mainstream feature length movie to employ HD digital (1999's The Phantom Menace) to it becoming commonplace, with 2009's Slumdog Millionaire and Avatar breaking records, winning awards and making a heck of a lot of cash in the process.
And again, back to the production cost element; one of the Phantom Menace's producers asserted that they would have spent around $1.8m on film alone if they'd gone down the analogue route, whereas in reality they only spent $16,000 on its digital counterpart.
Similarly, it costs a mere $150 to press and ship a digital copy of a movie to a theater compared to the $1,500 it takes to do the same for a single film copy.
Revolution Up, Down, and Back Up the Entire Chain
It's not that celluloid has come into derision. We'd hazard a guess that most filmmakers would love carry on shooting everything analogue, and nearly all old-schoolers regard film with a certain level or respect and nostalgia. But nostalgia may well be the realm it is resigned to; If the whole weight of Hollywood is shifting towards HD digital and smaller-budget filmmakers are now finding it way more affordable than film, it's really only going to go in one direction.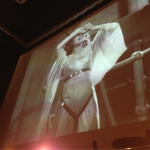 With the majority of large studios moving towards digital for cost reasons, all that's left is for theaters to catch on. Indeed, the pressure is already on – many theaters scrabbled to update their equipment for the aforementioned Avatar which demanded a digital projection room for screening. The latest figures suggest that as of last year 64.5% of domestic theaters as of 2012 are equipped with digital projectors, which mirror global trends (at 63%) according to the IHS Screen Digest Cinema Intelligence Service. They go on to predict that 35mm projection rooms will decline to just 17% of all theaters around the world by as soon as 2015.
This as corporate heavies are turning to the more practical (and affordable) medium of digital and putting pressure on theaters to follow suit, this will feed back up the chain to indie filmmakers and students in cinematography school – the content creators of tomorrow who will propagate the medium and end up making great digital filmmaking the industry standard.
Sadly, there will be a few inevitable casualties, namely the smaller theaters who can't afford to keep up with technological changes. But the net benefit to the industry will be a far reaching one, affecting both lovers of movies and those who create them alike. Theaters themselves will do well out of the shift too after getting over the initial overheads, gaining from cheaper equipment maintenance (compared to often decades-old analogue projectors) and easier film storage and.
Another possible ancillary benefit is that if the profit margins for theater admissions is improved by reducing expenses, audiences may see theaters rely less heavily on other ways to recoup costs – ergo, less on-screen ads and cheaper popcorn. This is probably a bit of a stretch, though.
Any Chance of a Film Revival?
Retro is chic right now. Case in point: we're already seeing sales for vinyl music booming as people yearn for a more 'authentic' experience.
But this is a false equivocation when it comes to film. Vinyl does offer a more tactile experience for the user and is arguably a superior from an audible standpoint; if a user can foot the added expense, choosing vinyl is a savvy choice for the serious audiophile.
Unless the moviegoer has a projection room in their home, however, the same cannot be said of film. The end result of digital film is indistinguishable from (if not better than) analogue, especially given that most people still working in film are trying to replicate the flawless look of HD digital in post-production anyway.
In short, perceived differences are becoming increasingly blurry and there is no added value offered to the end user as long as the film is shot well.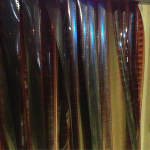 There will always be film 'purists' (such as Christopher Nolan who shot The Dark Knight Rises in 35mm or Paul Thomas Anderson, who shot The Master mainly in 65mm). And long may they continue espousing the craft – After all, variety is the spice of life and we're certainly not fans of elitism or telling anyone how they must enjoy or carry out filmmaking.
But whichever way you look at it, digital filmmaking is long past the misconceptions of it being a 'watered-down' version of traditional cinematography and has rightfully earned a place within the industry.
And, ultimately, it's not likely to decline in popularity going forward.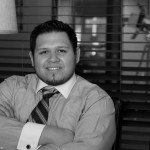 Recently, the New York Film Academy asked McElroy Films' owner, Ben McElroy, to guest blog about his time at the prestigious film school. Here is what Ben had to say about that precious time early in his career as a filmmaker and producer and how he came to start the video production business we all know and love today. You can learn more about Ben and McElroy Films on his bio page. The original article can be found here.
In a few days, I'll have the distinct, but sobering, honor of blowing out 30 candles on my birthday cake. Don't get me wrong: That doesn't mean I'm old! Yet, it reminds me of how quickly and how much you can accomplish when you're focusing on the things you love. Yes, that means my wife and two boys, but also working everyday to produce and shoot videos for dozens of companies and non-profits continues to fulfill me. I'm working for myself, with a great team, and I'm having fun all the while. It was thirteen years ago that I decided on a video production career; a decision made while attending a program at the New York Film Academy.

In my high school years in Groton, MA, I had the opportunity to help shoot some documentary-style videos for non-profits connected to my church. They were amateur, to be sure, but I was having fun: It was work, especially for an untrained kid, but it didn't feel like work. That's when I decided to see if this hobby was worth pursuing and signed up for an intensive program at the NYFA.

Even before 'small class size' was the mantra of every educational institution, the NYFA made sure to limit the number of students so we all could get the individual attention we needed to excel. Then, almost immediately, the instructors threw us right into the thick of things and we learned by 'doing'. I remember marveling at the 16mm Arri cameras they brought out. These were real 'movie' cameras compared to what I was used to. We were taught to load and unload the film, focus, determine exposure . . . it was so much information, but it stuck as we held the camera in our hands as each function of the camera was described.

We learned basics like composition, perspective, and depth of field: All things I had never thought about before. Later, we were given courses in lighting and editing what we shot. Before you think too hard, there was non-linear editing back then, but the NYFA had us cut our films on flatbeds with tape and scissors. Archaic? Maybe by today's standards, but that experience really helped me appreciate the edit and helped me understand workflows, both manual and digital, that I would run into in the future.

Before I knew it, the program came to a close. I went home and picked up my camcorder, but now I didn't just see a box with a lens, batteries, and DV tapes: I saw a tool. A tool that I could create just about anything I could dream up: An extension of my imagination. And so, I continued working for the non-profits, but this time paid attention to composition, lighting, and so forth and by the time high school ended, my calling in life was clear. Thirteen years later, I have the New York Film Academy to thank for helping me find my passion.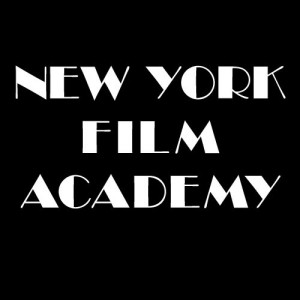 Earlier this year, McElroy Films was asked to highlight Hillside School, an all-boys boarding school in Marlborough, MA. The unique school features top-notch academic facilities as well as vast outdoor spaces and a working farm with cute animals and a vegetable garden. One of the school's biggest supporters throughout the years has been the Daughter of the American Revolution. As tribute, Hillside school dedicated a video to the DAR.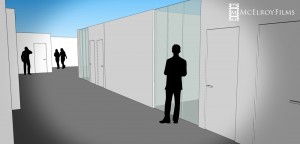 New Location. Same commitment to quality and service.
McElroy Films has moved down the street to 99 South Bedford road in Burlington, MA, just minutes from Boston. The new space provides sorely needed space for new video editors as well as a dedicated studio space for green screen shoots and interviews. The new space has a state-of-the-art 3D theater with surround sound and comfy seating. The space is very distinct with the main area designed as a completely open concept from the front to the rear of the office. Editors will have new freedom to collaborate on projects in the open area and take their lunch in the new staff lounge. There are also be two enclosed editing suites for client visits and audio editing featuring client monitoring and seating. Over all, the space will really accommodate the fast growing company with even more space to grow in the immediate future and beyond.
Like us on Facebook and see updates and pictures!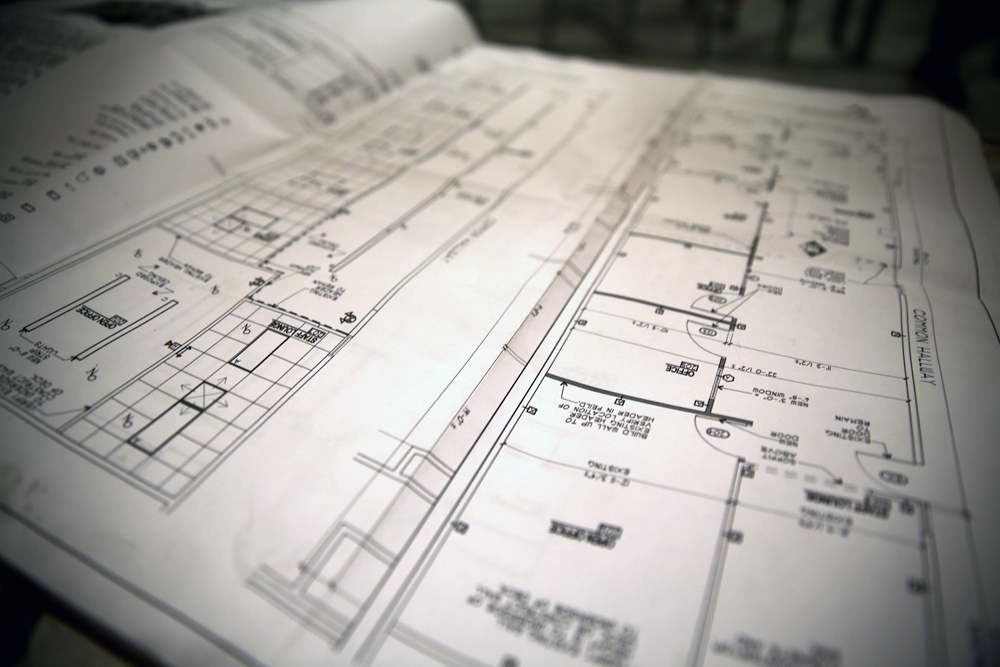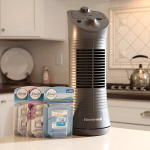 When you are trying to sell a product or service, you have to make it as transparent and visible to as many consumers as possible. That's where video can come in. With a quality video, you don't even need to see or hold the product at the store. A quality video will give the consumer more than enough information to make an informed web purchase.
According to census information this year, E-commerce has increased almost 5% from the first quarter of 2013 to the second quarter and accounted for over $60 billion in retail transactions in the second quarter. As the retail environment becomes safer and more robust, those numbers will only increase. A quality product video can help tap into online shoppers with clear and concise explanations of product features and professional quality cinematography that shows every angle of product. In 2010, 96% of shoppers online viewed videos and of those who watched product videos, 85% had a greater likelihood to buy than online shoppers that didn't view video. As such, over 50% of marketing professionals claim that video, over print and other content, has the best return on investment (Emarketer).
Think about it: Aren't you drawn to products with video when you shop online?
Quality product videos require two important aspects: Clarity and conciseness. Video retention online is abysmal because the user has complete control to stop watching the video and move on whenever he/she wants. That means a great product video has to draw them in right away and keep them watching. Professional videos do a much better job at this, performing 30% better than regular old user-generated content. It makes sense: Everybody knows a good video when they see one and professional videos have the quality visual and audio to really show potential purchasers every aspect of a product. That's why video professionals are invaluable: They know what makes a great video a great video and how to make your business a video that will represent your brand and maximize the return on your investment.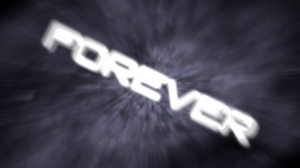 Artist and Berklee College of Music alum, Marley Magner approached McElroy Films to create a cool lyric music video for his new single, "Come Back to Me". We used some fun imagery and color pallet to bring Marley's song to life, one word at a time. Check it out!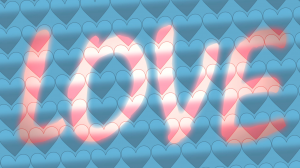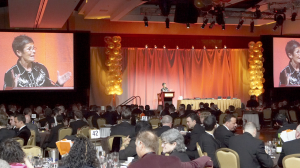 The mission of any non-profit organization, large and small, is to help a cause, spread a message, and change the world. Change, however, has a price tag. There are innumerable ways to reach out to donors. One way, used quite often, is to host a dinner party or gala event that both brings like-minded people together for a fun evening, but also restates the mission of the non-profit, the benefits of giving, and the goals for the future. To fill out the events of the evening, there are likely speeches and awards given by and for top benefactors and there may even be some musical entertainment, but while you're in a hotel ballroom or local function hall, it's difficult to show the audience the non-profit at work in the field, helping others or providing needed services. That's where video can play a huge role.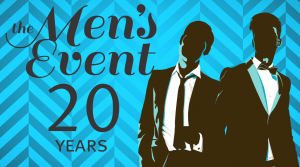 A video can show and tell your non-profit's mission and involvement better than any speech or slide show and actually transport your audience to places they might not be able to see. Video, when produced correctly, pulls at the purse strings and can create a mood in the room or elicit a variety of emotions. Animation can be used to chart out the successes and goals of your non-profit. There's no substitute for such a multi-faceted medium, but only when it's done right.
There are many stories you could tell about how your non-profit has helped the community, but that can lead to a trap that even the largest non-profits fall into: An unbearably long video. A successful video is succinct and to the point. Having a video that is shorter and composed of high quality content is infinitely more powerful than one that gives example after example and bores the audience. The absolute LAST thing you want to do is to disengage your audience. It's really hard sometimes to decide what to keep and lose. One trick is to view the video from the perspective of someone who doesn't know anything about your non-profit. You can either bring in a third party or use your imagination, but it's extremely helpful as certain interviews or facts in the video will start to stick out as extraneous, repetitive, or unnecessary. At the same time, you don't want the video so lean that it loses the message or emotional impact. A great target length for your video would be around 2 to 3 minutes where you spend maybe a minute describing your mission, a minute describing how your non-profit helps, and then a conclusion that describes the goals for the future and why someone should donate money to your cause. Of course there are many different styles and structures to videos, but this structure is typical and highly successful.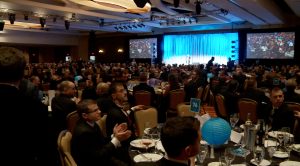 With the structure of the video in mind, it's important to have the right people talking in your video. Any interview-based video should show a diversity of people to help convey how many people work at, volunteer, or are helped by your organization. Also important is who is saying what information. If your organization assists people with a medical condition, then it's likely that you will want a doctor to describe the advancements in research and how it helps his/her practice, but the symptoms of the condition should be described by someone who has the disease and struggles with it, someone with whom your audience can relate to. In the same vein, you definitely want a leader in your organization to describe the goals for the future because it might not make sense coming from a regular person who has little decision-making power in the non-profit. You also want to interview people who present themselves well on camera. For instance, sometimes the head chairperson of a non-profit is a great leader but not well spoken. You might consider a second in command who has great charisma. Whoever you choose to interview for your video, never forget who your audience is and how they will perceive that person in the context of the video.
There are many ways to show the ways your non-profit helps the world, but nothing more powerful than a personal success story or testimonial. This isn't just an interview, but also supporting footage that shows the person using the services, treatment, or other help that your organization provides. Mixing that 'b roll' footage with the interviews will drive home points to your audience by both showing and telling.
It's also a rule in movies, television, and other visual media that it's of much more importance to show than tell. If you can think of the best, most memorable scene in a movie, it's likely a point when perhaps nothing was said. Rather, there was a car chase, explosion, a facial expression, landscape, or other visual element. This technique was used in this infamous political ad by Lyndon B. Johnson's presidential campaign against challenger Barry Goldwater.
This is where style and creativity can play into your video. Perhaps seeing animals being tortured or the faces of hungry children is enough by itself to spur action than having someone telling you that these things are terrible. Perhaps your non-profit needs no verbal explanation at all.
There are many, many ways to execute your video and as long as it gets your audience to donate to your cause, it can be deemed a success, but remember that more often than not, a video that can truly melt a heart and change the world.
Here are some examples of videos McElroy Films produced for gala events including Fenway Health, Habitat for Humanity, and Mattapan Community Health Center: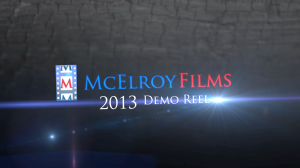 McElroy Films is proud to present the 2013 Demo Reel. If you've been holding your breath for its release this year: Sorry! We've been busy! And If you're not too light headed, hopefully this video will give you an idea of the vast array of work we've been up to over the past 12 months.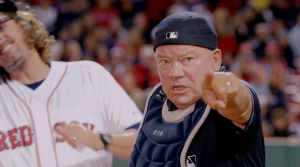 Some of our favorite projects from throughout the year are represented including 2012 Telly award-winners for Fenway Health and the Montachusett Veterans Outreach Center. Also included is our triumphant music video, At Fenway, featuring non other than William Shatner as the umpire in Brian Evans' beautifully campy romp through historic Fenway Park.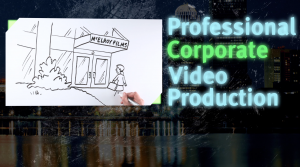 The CCFA (Crohn's and Colitis Foundation of America) commissioned us to make the best Team Challenge video yet assembled from half marathon footage from all over the United States.
Our editors' favorite this year was a beautiful overview video featuring the Mattapan Community Health Center. The videography was simply stunning and the stories of the patients and doctors that have frequented the Center were simply stunning. The video itself was a Demo Reel as it exemplified our best videography of the year.
It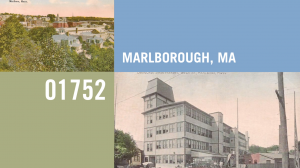 had been a while since we got the call to go back to school, but this year featured tons of vignette videos for Fenn School and a series of videos for the Hillside School in Marlborough, MA. Both feature stunning b-roll footage of the campuses and their many activities and events.
Also in this time: The year of the product video! We had the fun and honor to produce videos for Mind+Body, PUR water filters, Honeywell, Stinger Bug Zappers, and more. We shot everything from 360 tours for mobile devices, to overview videos that use actors to portray the benefits and features of these wonderful products.
Without much more adieu, here it is, our best-of-the-best, the 2013 Demo Reel!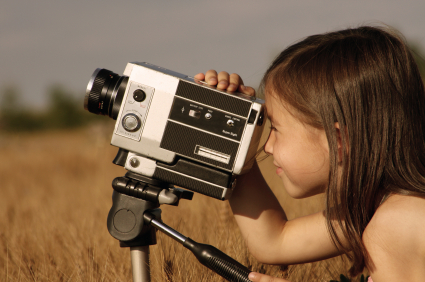 Finally kids have the chance to create and judge their own films along with their peers. This is a great project to get a head start on this summer!  The Boston International Kids Film Festival is a thee-day festival where children will also have the opportunity to take classes for media skills, participate in workshops, and be mentored by local professionals.  The Film Festival is a new collaboration between Filmmakers Collaborative and Tufts University that aims to expose children to a "a variety of developmental stages, and their caregivers, to thought-provoking films from around the world that are by, for or about children (Filmmakers Collaborative).
Beginning November 1st, at Tufts University in Medford, Massachusetts with a gala ceremony, the festival will then screen films all day Saturday, November 2 and on Sunday, November 3 from 1 – 6 pm, at the Somerville Theatre in Davis Square, Somerville. These films will be selected via online submissions (withoutabox.com) and in conjunction with other area children's film festivals. In between screenings, workshops will be available for elementary and middle school kids.  The festival will then conclude with an award ceremony with a variety of awards given to filmmakers and educators.
The festival is produced and presented by Filmmakers Collaborative, a national 501c3 nonprofit corporation created in 1987 to provide fiscal sponsorship and opportunities for learning and networking in the independent media community

SUBMISSIONS DEADLINES
All submissions are due by October 13, 2013. Anything postmarked later than this date would not be considered.
Early submission is recommended!
SUBMISSION CATEGORIES
Feature Films: All non-documentaries longer than 20 minutes.
Short Films: Films less than 20 minutes
Documentary Films: any length
International Films: any length
To learn more and get your child involved, check out Withoutabox and be sure to submit soon!