Boston based video production company, McElroy Films is enjoying the success of their growing corporate video division. The recent influx of clients looking to film their commercials on-location around Massachusetts is the inspiration behind our newest blog post.  This necessary step in pre-production planning is easier said than done, which is why this blog works to provide people with a few helpful tips for scouting the perfect shooting location.
1. Understand The Overall Concept: Understanding the video concept is essential to meeting the needs of your client. The location plays a supporting role to the script so if you understand the message of the video then you are already on your way to finding the perfect filming environment-one that is relevant to the concept. Be sure to ask your client who the target audience is before starting any pre-production work.
2. Timing is Everything: Visit the location on the day and time that you intend to film at so that you can preview the natural lighting as well as the pedestrian and automobile related noises and traffic.
3. Follow the Light: Be aware of where the sun rises and sets when you are filming both indoors and outdoors.  If the interior location does not have blinds then be prepared to bring portable blinds or sun blocking blankets. Lighting outdoor locations is tricky because the lighting changes throughout the day so  be sure to note where the sunrises and sun sets.
4. Get Permission to Film: Before sending the client a visual of a location make sure that you know if permits and legal permission  is required and if so, find out how long approval process takes. Ask a realtor for assistance if you need help finding locations and permits. Always be sure to bring release forms for all the people who appear on camera to sign otherwise you may not even be able to use the footage!
5. Take Photos and Notes: Take photos from as many angles and locations as possible and be sure to note the sounds, sunlight, cell service, proximity to parking and power sources, food, and bathrooms while you are scouting. These may seem like obvious things to remember but often times it is such a relief to find the perfect location that the small details get overlooked!
Good luck!

A successful inbound marketing strategy should include targeted web videos that show rather than tell a targeted audience about the features and benefits of a product or service. Videos are effective marketing tools because visual content is proven to be more effective than text alone. Inbound marketing videos are focused on attracting the ideal consumer by providing them with content that appeals to their wants and needs, and answers questions. Quality content will attract audiences to a website and create a personalized brand experience that can be appreciated by new and existing consumers, especially if the content is consistently updated.
As stated in earlier blogs, adding video content to a website can increase its Google ranking by 50% according to Google Analytics, which is indicative of the effectiveness of inbound marketing and visuals. Web videos are optimal because the content is shared across multi-media platforms that consumers frequent like Facebook, Twitter, Youtube, etc. Furthermore, videos provide clients with real-time service that can be accessed at their convenience, which also allows a business to track and research the success of existing content. SEO is created in part to the process of people searching for specific video content using keywords then a video with related keywords is more li that relate to a business orThe process of inbound marketing like other strategies, works to attract, convert, and close a prospective client.
Stay tuned for more McElroy Films blog posts that break down the keys to successful inbound marketing.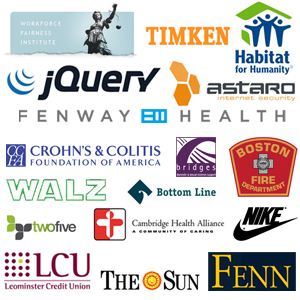 McElroy Films is a video production company that films interviews for a variety of their clients, including non-profits, schools, corporations, and organizations. Each client has a story to tell and a message relay to an audience so taking the time to understand whom you are filming and who your client is talking to should be first and foremost. Engaging an intended audience through video requires planning. McElroy Films has compiled a list of tips and techniques that may seem obvious but both the client and vendor often overlook. Go the extra mile and try out a few of these tips and techniques that will leave a lasting impression with your client.
1.Location: Scouting the filming location is key, especially if the client is working with a limited budget or number of interview subjects. Access to multiple filming locations or backdrops will make the subtle difference between your client's videos looking manufactured instead of interesting and professional.
2. Lighting: Lighting a set can be tricky because of the various factors that need to be considered, especially when filming on-location instead of in-studio. The time of day/duration of filming, location, and lighting setup should be selected and scouted before the shoot.  Depending on the budget, hiring an experienced gaffer that understands all facets of lighting will save time and money, particularly during post-production.  For corporate interviews, a three-point lighting scheme should work…just don't forget to bring extra bulbs and a pair of gloves!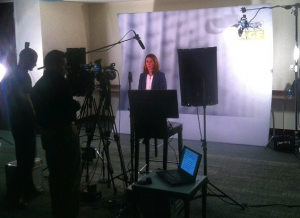 3. Camera Setup: Interviews are typically framed for medium shots (MS), medium close-ups (MCU), or a wide-shot, (WS) depending on the style of the interview. For stylistic shots, try framing close-up shots of the subject. A traditional interview setup places the interviewee and interviewer diagonally from each other so that the interviewee does not speak directly too the camera, which can make the client's interview message feel contrived and or forceful to the audience. Have the producer or interviewer sit to the side of the camera's and at eye-level with the subject.
4. Audio:  Audio can make or break a video. Bring a variety of mics, batteries, sound blankets, and cords because when it comes to audio, you can never be to prepared…wardrobe incompatibilities, weather, and location can throw audio curve balls. For interviews, the lavaliere mics are ideal because the mic has a short pickup and is omnidirectional, which means the mic picks up noises from every direction. A shot gun mic should be setup to record room tone and is suitable for recording audience questions or commentary.
5. Wardrobe: Provide your client with a list of suggested attire in advance so that they have time to find the right outfits. Your client should bring AT LEAST 4 to 5 different outfits to set. Need more specifics? Come to set with at least 2 different suiting blazers and several dress shirts. Avoid wearing whites, greens (especially for green screen shoots), stripes, fluorescent colors, bold patterns, graphic prints, and clothing that shakes, rattles, or rocks because the lav mic will pick up the sound and compromise the sound clarity.
6. Makeup: Command the set. Show you're confident and capable. Satisfy the client by coming prepared with a basic makeup kit that contains a roll of paper towel, makeup remover wipes, hairspray, combs, a mirror, disposable makeup applicators, and various shades of translucent pressed powder. Understandably, applying makeup to a stranger's face can be awkward but powdering your client's t-zone before rolling is a standard practice that should not be avoided. For quality content, your interview subject should feel comfortable and confident enough to speak open and honestly. These subtle touches will relax whoever is in the hot seat… sitting under the lights can make can anyone sweat and feel self-conscious so powder the forehead, temple, nose, chin, and any other shiny spots ahead of time.
For more information contact us at info@mcelroyfilms.com or call 718 229 5900.
With last year's success of the "At Fenway" music video staring William Shatner, 'croonerman' Brian Evans has turned his focus to a different facet of the entertainment industry: Writing. Together with his mother, Helen Marie Bousquet and friend, Mark Andrew Biltz, Brian wrote a thriller, 'Horrorscope', featuring a psychic that is forced to work for the mafia. Things don't go too well for the mafia when their entrapped psychic's death brings forth a violent manifestation of the Zodiac to avenge her mistreatment. The book was officially released the beginning of April to great reviews and is available in stores and online.
To promote the novel, Brian reached out to McElroy Films to create a concept and execute a basic 30 second trailer that will be shown in AMC theaters in the United States and beyond for several months. McElroy Films previously created a trailer for Brian's 'At Fenway' music video that also aired before movies before the start of the Red Sox 2013 championship season with great success.
The Horrorscope trailer features a 'star chart' design complete with the Zodiac signs. The music was customized and composed by Chris Bezold, a frequent partner of McElroy Films over the last year, composing work for such videos as the 'WWPass' overview and others.
What is an FTP Transfer? 
An FTP transfer or File Transfer Protocol is what we, in the video production world, use to transfer files from one host to another host through the Internet.  Clients of McElroy Films often ask us what our preferred method of delivery is for files and completed videos.  Often times, there is no singular answer to this question because the method is  dependent on the client's time frame and technical capabilities, not to mention the size of the files. As a video production company with a far reaching list of clientele, we are accustomed to sending files and products quickly and effectively throughout the country and overseas. This blog works to translate a hardy technological term into a comprehensible explanation of the FTP Transfer process.
FTP transfers occur when the client and the server connect through the Internet to share files.  Unlike a tangible hard drive, the FTP transfer is an ideal method of delivery if the client is not interested in paying for the storage drive, sales tax, and the shipping fees. Despite the shipping cost of hard drives, they are still the best and fastest way to send a large quantity of files, not to mention, they provide timeless data storage. FTP transfers are ideal for sending files remotely, however the process is timely as it takes equal loading and uploading time, from client to the server, therefore a strong and safe Internet connection is recommended for a successful transfer.
FTP transfers can require a login and username in order to allow access whereas other FTP transfers require no login or username.  Be sure to ask your client or vendor if they have a login or username for FTP transfers.  Once the client or vendor has access to the login or files then the files are ready to be transferred. Be sure to monitor the transfer throughout the process. Trust us, we enjoy helping our clients to understand the entire production process, including the delivery process.
If you have any questions regarding various methods of delivery or other facets of the production process then submit your questions to info@mcelroyfilms.com and we will dedicate our next blog post to answering your question.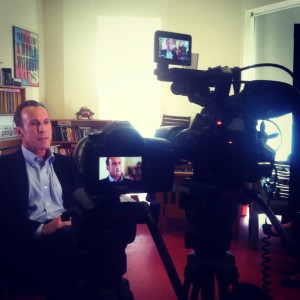 McElroy Films teamed up with one of Boston's largest non-profits, Victory Programs. From concept to completion, the video production company created the organizations latest overview video that profiles the various institutions that are apart of the organization.
Filming on the C300, Ben McElroy and his crew captured footage and interviewed clients at Victory Programs' Boston Living Center (BLC), which is a nonprofit community and resource center that promotes the wellness of all HIV positive people and responds to the changing needs of the HIV/AIDS community through education, treatment information and support services.
The video also features footage of the original Victory House facility that was created in 1985. Victory House is a 4-6 month residential treatment program in Boston's South End. The house holds up to 24 people and caters to men with substance use disorders who may also be dealing with mental health issues and chronic illnesses.
Like Fenway Health and other non-profit clients, Victor Programs turned to McElroy Films to create their agency video that would speak to people about the work that the agency does. Victory's video will be hosted on their website and will also act as a engaging and informative promotional material at galas and events.
Stay tuned for more of McElroy Films non-profit work!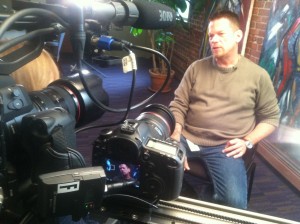 McElroy Films partnered up with Lamar Letts, the young entrepreneur behind Hydrolite, the latest in vitamin drinks to create the first of many online promotional videos. The video production company worked closely with Letts to produce his premiere advertisements for the vitamin infused sports drink.
The McElroy Films production crew filmed on location at Bosse City Club and Spa in Cambridge, Ma.  The commercial featured young athletes and Hydrolite consumers in action and sharing their experiences with the low calorie naturally sweetened and flavored beverage.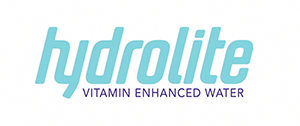 McElroy Films specializes in turning client's visions and translating them into remarkable marketing and advertising tools that people can connect with. Using a slider, steady cam, strategic lighting schemes, and a shoot to sell strategy, the videography embodied the essence of the product and the consumer. McElroy Films specializes in taking clients visions and translating them into realities.
McElroy Films works with clients from concept to creation and plays a hands on roll in all aspects of pre-production, production, post-production, and delivery. From talent casting, scouting locations, scripting, storyboarding, to videography, directing, producing, project management, lighting, and audio, McElroy Films' experienced professionals won't comprise the integrity of their client's vision or budget to capture the perfect shot.
Creating informative and entertaining online commercials is a great way to connect with people and enhance brand awareness via multi-media platforms. Check out what we did for Hydrolite!
McElroy Films LLC recently partnered up with the online resource Healthcasts to create new informational web videos. Healthcasts offers healthcare professionals a physician driven education through video, news articles, interviews with leaders in the medical field, conference footage, and user feedback.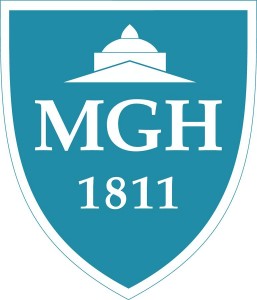 The Boston based video production company had the privilege of filming Michael E. Henry the Medical Director for Massachusetts General Hospital, whom spoke with about the latest studies on mental illness, in particular, Bipolar Disorder. McElroy Films' Healthcasts credits also include interviews with physicians at Beth Israel Deaconess Medical Center. Creating a series of easy to view and host videos is a painless production process if a client works with the right team of professionals. McElroy Films chose to use one camera and a basic three point lighting scheme to film the educational videos.

Healthcasts is a prime example of how and why generating unique video content engages a target audience and builds credibility. The original video content is a response to the feedback and questions of the Healtcasts members who read, watch, and participate in all facets of the website.
For more information on how your business can create videos contact info@mcelroyfilms.com or visit the website

McElroy Films LLC wants to thank the members of the Burlington Area Chamber of Commerce for welcoming the video production company into the chamber. McElroy Films shares why joining the local chamber of commerce not only benefits the company but the community.
The Burlington Area Chamber of Commerce or BACC is a non-profit created to strengthen the businesses in Burlington and nearby communities. Through forums, seminars, networking events, and local events people learn and connect with  each other. Whether people network with the hope of acquiring a new client or gaining exposure through word of mouth, their involvement works to establish a reliable network of influential people.
After attending his first Multi-Chamber Networking and Social Media Workshop at the Marriott Boston Burlington, Ben McElroy salutes the businesses and organizations that are not only working to expand their clientele but build bridges that strengthen communities. The multi-chamber event brought people together from places like Arlington, Bedford, Billerica, Lexington, Medford, Melrose, Newton-Needham, Reading/North Reading, Stoneham, Wakefield, Wilmington and Winchester, just to name a few.
As a member, McElroy Films interacts the Burlington residents and industry professionals. Connecting with the town  is essential for the production company that prides itself on communicating effectively with an audience. McElroy Films appreciates the referrals and connections made through the chamber. As a result of the trust and relationships forged, Mcelroy Films continues to do what they love, which is translate people's visions into realities using video. Speaking with the people who fuel the economy of a town allows Ben and his team to understand and amend the aches and pains of businesses large and small.
McElroy looks forward to the next opportunity to mix and mingle with the driven members of the BACC. Note, non-members are welcome to participate in select events by visiting the BACC website and RSVP'ing to upcoming events. Don't forget to bring your business cards.
McElroy Films Teams up with Non-Profit HelpIs and LITEHouse
McElroy Films is pleased to announce its new collaboration with HelpIS. HelpIs is a social network lead by its founder Joyce Deliyiannis, whose organization works to connect families and children in need with people who want to help.
Thanks to the passion and mission of HelpIs, McElroy Films will soon work together with the organization and the non-profit LITEHouse to teach participants the tools of the video production trade. LITEHouse is a residential program that supports young adults with cognitive/learning disabilities by providing an independent atmosphere and the tools to fulfill a happy and self-fulfilling life. McElroy Films is excited to teach others how to turn their visions into realities-be it writing, directing, filming, producing, or editing.
The goal of HelpIs is to create solutions for people by connecting people to the resources that can carry out the charitable mission. Help can be provided in different ways so if you or an organization is interested in giving back to the community then visit the HelpIs website and find out how you can join the movement.