Both civilians and commercial drone users alike have been long awaiting an official list of regulations from the FAA. While this release was initially expected to be published by the end of November, industry and government officials are now pushing that timeline to the end of January 2015.
2015 is fast approaching and every business is thinking, how will this year be different? How will we grow? What can we do to stand out?
New year, new media, that should be every business's outlook come 2015. No matter what your background or type of business, there is always a way to incorporate video into your social media presence or website. There are over 2.4 billion internet users worldwide, and in this day and age, a simple website just isn't going to cut it.
Whether it be informative, promotional, educational,or just for fun, it's the most effective way to introduce both current and prospective clients to your organization in an interactive way.
McElroy Films visited the Sidney Borum Junior Health Center in Boston yesterday to start filming Fenway Health's 2015 Men's Event Video. For the fourth year in a row, we've been lucky enough to work with Fenway Health to produce both their Men's and Women's Event videos. Fenway Health's mission is to "enhance the wellbeing of the lesbian, gay, bisexual and transgender community and all people in our neighborhoods and beyond through access to the highest quality health care, education, research and advocacy." It is the largest facility ever constructed with the sole purpose of providing care to the LGBT community. Fenway Health also boasts The Fenway Institute, which is the nations first community based HIV research program.We had the pleasure of speaking with a number of members of the Fenway Health community to discuss their history with the organization, how it has changed their view of healthcare in the LGBT community, and what they foresee for the future of Fenway Health. We are so excited to get started on editing the 2015 Men's Event video, and can't wait to start filming for the Women's Event as well!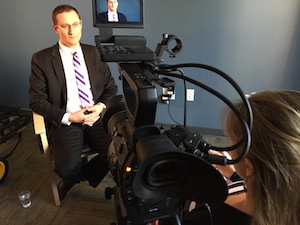 McElroy Films is excited to announce our partnership with Brigham and Women's Hospital on their "Just Culture" staff video project. "Just Culture" is a program that promotes awareness and accountability within the medical community, while emphasizing a core system of values and understanding. Our "Just Culture" video will present these concepts to the over 12,000 employees of Brigham and Womens Hospital, so that all staff are informed and aware of the training that their managers have completed in order to implement this new program. McElroy had the distinct pleasure of interviewing a number of the core management staff at Brigham and Womens to help convey the principles of "Just Culture" to their immediate medical community. We're so honored to have been a part of this process and are excited to premiere our video very soon!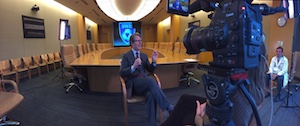 McElroy Films had an amazing 3 day conference shoot with Rocket Software at the Intercontinental Hotel Boston last week! Rocket Software is a leading global software developer based out of Waltham, MA. With a staff of over 1,100 people on five continents, Rocket Software services over 10,000 customers and five million end users. Hosting about 200 attendees, this conference was focused on "what will the next 25 years of the industry look like?". Our videographers worked tirelessly throughout each day to talk to as many attendees as we could to inquire about their outlook for the company itself, and where they see the industry headed. We had a fantastic time mingling with industry leaders, and even traveling throughout the city to cover their impromptu breakout sessions! It was a pleasure to work with such a fun and innovative group of individuals, we hope we have the opportunity to work with Rocket Software again in the near future!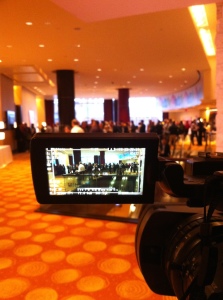 McElroy Films has partnered with Harvard Student Agencies to help create their new Online ACT Prep initiative! Over the course of our 5 day shoot we will be filming 56 videos for H.S.A. in our green screen studio here in Burlington. Harvard Student Agencies is the largest student run company in the world, and employs over 500 undergraduates students annually. They are a multi-million, non-profit organization that provides Harvard students with meaningful employment and hands-on business experience. This Online ACT Prep initiative will bring the knowledge and experience of the H.S.A. tutors to their participants through a series of web based tutorials. These videos will cover all areas of the ACT test, including Math, Reading, Writing, English, and Science. We are very honored to be of help to such a great organization!
You may have noticed or it may have slipped by your perception, but almost all of the video content you see in the movies and on TV has been enhanced by computers. Whether it's as simple as changing the color of an object on screen, or erasing an unwanted sign or license plate to intense processes such as completely rendering an entire world in 3D computer space, the video content you see is most likely manipulated somehow. You might be surprised to find out that the majority of cars in commercials these days are computer generated. "But they look so real," you say? Well, the art of computer animation really is THAT good in the right hands.
Now, computer animation is very attainable for smaller projects. McElroy Films now has the means to portray products in 3D or create environments in 3D space and go where traditional video shoots cannot. Want to show a cutaway of your product? 3D animation can make it happen. Want to show very large or microscopic objects easily? Render them in 3D. Want to add pizzaz to your logo or branding? 3D can help that too. The world of 3D is limitless and a project is only limited by your imagination. Here, we want to show you how a 3D project goes from an idea to the screen.
1. As in any video project, the first step is to create an idea that concisely and accurately conveys your message. A producer translates your ideas into video terms and may storyboard or script a project so you can see how the video will play out before it is even shot or edited. This preproduction process is critical and helps you save money. The fewer changes late in a process, the less editing and animation time are required.
2. Once a concept is in place for 3D animation, the animator takes over and starts the Modeling process. During this process, the animator creates every 3D object that will be included in the final product starting with a virtual wire frame. The wire frame is like a skeleton for each object and is the basis for the shape. The skeleton may have 'hinged' portions that allow for moving parts further on in the process. Modeling is often the longest part of the animation process because it is essential that the wire frame skeleton be accurate for the final product to look as close to a real object as possible. Some clients have been able to save time and money by providing 3D CAD files of products to the animator. The 3D CAD drawings may need to be tweaked a little, but essentially serve as the wire frame.
3. The next step is Texturing. In the texturing process, the animator applies a sort of covering over the wire frame created in the modeling phase. This process is similar to paper maché where the texture starts flat and then wrapped around the wireframe. The texturizing process is where an object gains realism. A gold object, for instance, would need to textured with a layer that is both accurate in color and the luster of gold. Skin on a face would need the right hue and detail to seem real. When texturizing 3D objects that actually exist in real life such as products (Fans, cars, etc.), the animator will actually carefully photograph the object and use the resulting photos to texturize the model.
4. After all the objects are modeled and textured, the animator will place them in 3D space and light them. This Lighting phase is very similar to lighting in the real world in that simulated light is strategically placed in the 3D environment to make sure that the object is visible, but also determining shadows and contrast.
5. The next step is to add particles to an animation. If the idea calls for fire and smoke, the animator will add those 'particles' of fire and resulting smoke in this phase. Particles range from fluids, sand, clouds, weather (rain/snow) and other similar phenomenon.
6. After all the Modeling, Texturing, Lighting, and Particle Additions are complete, then begins the actual animation process. 'Animation' is the actual manipulation of objects in space over time. It is a very mathematical process where the computer is told where an object is moving (Point A to B) and how fast (The period between point A and B). Depending on many factors, this process can take quite a bit of time, but it is where the actual magic of the video happens; when the object is given life.
7. When the animator is happy with the animation, the project is put through a rendering process. Rendering is essentially telling a computer to finalize the animation so that it can be viewed in real time. Because of the complexity and high definition nature of animation, often, the animator can't even watch his progress until after the animation is rendered. This process has everything to with computer processing power and can take anywhere from a few seconds per video frame to hours depending on the scope and scale of the project. When it comes to budgeting a 3D animation project, a good way to make sure to keep costs low is to make sure the animator only has to render the project once. If there is a great plan in place from the beginning of the project, there will be fewer problems down the line.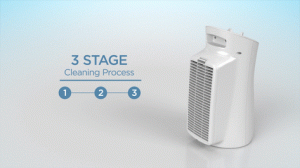 8. The final stage in the animation process is the Editing stage. It is here that components such as sound, music, titles, and voice over are inserted into the video and the final touches made. It's very tough for us video production folks to escape this fact, but it's true: Sound is everything and can make or break a video. A video can look gorgeous, but if you put an inappropriate music selection or voice over under the video, it will be unwatchable. The editor in this stage helps make sure that the beautiful animation is given a proper audio treatment.
To see some examples of our 3D animation work check out our portfolio.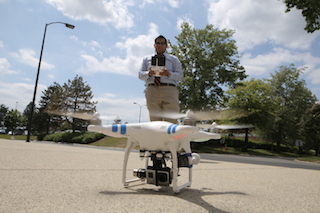 The use of remote-controlled aerial systems has been a hot topic recently as a result of the different rules and regulations in place governing their use in the United States. These systems are classified as UAVs (Unmanned Aerial Vehicles)  and are commonly called drones or UASs (Unmanned Aerial Systems). The Federal Aviation (FAA) maintains that its current regulations ban the use of these systems for any and all commercial purposes while UAV use by hobbyists is approved. Many feel that the current rules and regulations in place by the FAA are not very clear and consistent and need to be solidified as soon as possible so US businesses and individuals can take advantage of this technology that has the ability transform the world videography and impact many industries. The FAA has addressed some of the speculation regarding drone usage here.
The case of a drone pilot taking aerial footage for an advertisement for the University of Virginia Medical Center (see story here) brought to light these inconsistencies and generated a lot of discussion on the matter. The FAA fined Raphael Pirker, the businessman flying the drone at the time, $10,00 because he didn't have FAA authorization to use the UAS for commercial purposes. The judge sided with Pirker saying there were no specific rules prohibiting him from using the drone. This case provoked us to do more serious investigation on the matter.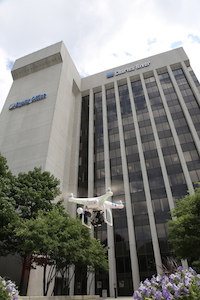 Because we at McElroy Films are eager to offer UAV services to our customers, we have been talking to the FAA to clarify the current regulations and ensure we are as informed as possible. With our lawyers, we discussed with FAA Sources, Aviation Inspector at the FAA, some more details on UAV use. He says events similar to Pirker case are happening all over the country. "Most of them get 'ratted' out by a competitor– not really a good situation. Most are not pilots so they don't approach things with the mindset that a pilot would" FAA Sources explains.
"Using an aircraft – and the FAA considers a UAS as an aircraft – for commercial purposes without a commercial license, airworthiness, or a Part 135 certificate is certainly under the authority of the FAA," says FAA Sources. He says there are currently two ways for a civil operator to operate a UAS in the National Airspace System (NAS): as a hobbyist or modeler and with an experimental certificate or SAC-EC (Special Airworthiness Certificate- Experimental Category). However, only (non-commercial) categories this can be used for are research and development, crew training and market survey."The staff at AFS-80 is furiously working to get what is called the 'Small Rule', or Small Unmanned Aircraft Systems (SUAS) Rule on the street, which is due out this year," says FAA Sources. "There is currently no licensing or authorization that is available, which is one intent of this rule."
McElroy Films CEO Ben McElroy says that he and his team are looking forward to the "Small Rule" to be able to use the drone to further enhance their videos and be the first to market with this service. "As always, we want to ensure that we are following all of the proper protocol of the industry, which sometimes requires a bit of investigation, especially as new technologies come about," says McElroy. "There is great potential for UAV aerial videography to really transform the industry and we are excited to be one of the leading companies to do so once it is approved."
We are incredibly excited to announce the newest member of the McElroy Films team: our very own UAV (unmanned aerial vehicle). Commonly referred to as a "drone," the Federal Aviation Administration (FAA) refers to this remote-controlled aerial system as a UAS (unmanned aircraft system). Although our UAV is currently on the sidelines awaiting the FAA's small unmanned aircraft system (SUAS) rule, we're enjoying the opportunity to keep it warmed up to make sure we're fully ready for game time.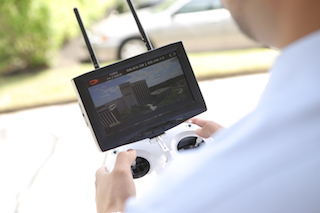 "We will be ready to start offering UAV videography as a service at McElroy Films as soon as the new rules and regulations come out regarding UAS use, specifically for commercial purposes," says Ben McElroy who has been adamantly following and investigating the latest news on this topic. "While I enjoy playing with the UAV in my backyard with my children, all of us at McElroy Films are really looking forward to be able to use this equipment to improve and enhance the quality and awe factor of our commercial videos, particularly corporate videos and wedding videos. As a leader in our industry, we want to make sure we always have the latest technology to stay on the cutting edge, and UAV videography will allow us to do so. We intend on being the first company in Boston to offer this professional service in the Boston area," McElroy says.
In anticipation of the SUAS rule, we have not only been practicing with the UAV (which is fully legal as we are only currently using it as hobbyists), but we have also been talking to officials, lawyers and pilots to make sure we have all of the latest information on the topic. The rule is expected to be released in November of this year, which gives us plenty of time to master the UAV and make sure we are taking all of the proper steps to ensure that this new member of our team proves to be nothing short of a McElroy All-Star.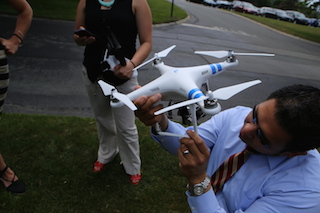 UAV videography is a game changer in the videography industry and is highly beneficial to those interested in incorporating it into their videos. Currently to get aerial footage, you would need to hire an airplane or helicopter, which are options that aren't feasible to most companies and individuals due to cost. Therefore, the use of UAVs will make quality aerial videography more readily accessible. Aerial footage adds a whole new perspective and dimension to a wide array of projects that span across many industries and sectors. Real estate companies, resorts, construction sites, wedding videos, marketing and branding are only examples of industries that can take advantage of aerial videography.
The possibilities UAVs and aerial videography can bring to an organization are endless. The opportunity to incorporate aerial videography into our already award-winning videos accompanied by our ability to flawlessly maneuver this cutting-edge technology will allow us to go above and beyond, taking McElroy Films to new heights.
Stay tuned for more information on our blog regarding FAA updates and UAS usage for commercial purposes. If interested in UAV videography once it has been regulated or if you have any general questions or comments, please contact info@mcelroyfilms.com.