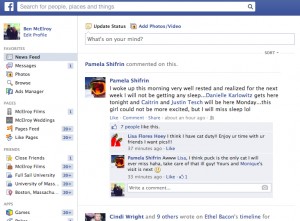 Tips to Building A Brand Identity on Facebook and Twitter
Who are you? What do you do? What differentiates your company? These questions may sound familiar because they are the cornerstones to building your brand. If these question already have answer then the first phase of social media marketing pre-production is complete. This blog works as a beginners guide to building an online brand via Facebook and Twitter.
Facebook and Twitter effectively expedite the brand out reach process by marketing and advertising across multiple platforms. Why? Mobile media apps and widespread access to WIFI encourage brand awareness by providing people continuous access to the Internet. Facebook and Twitter are accessible and credible marketing and advertising resources for businesses.  Fastcompany.com sites that 189 million users of Facebook and Twitter are mobile app users.  According to HongKiat.com, over the past 2 years, the percent of mobile media Facebook and Twitter users has risen exponentially. Fastcompany.com notes that 93% of marketers use social media for business. Considering that the fastest growing age group for Facebook and Twitter users ranges between 45 to 54 years of age it is safe to say that people of all ages are tapping into the mobile market.  Social media is no longer a tool for younger generations to communicate but an integral tool for modern day marketing and business practices.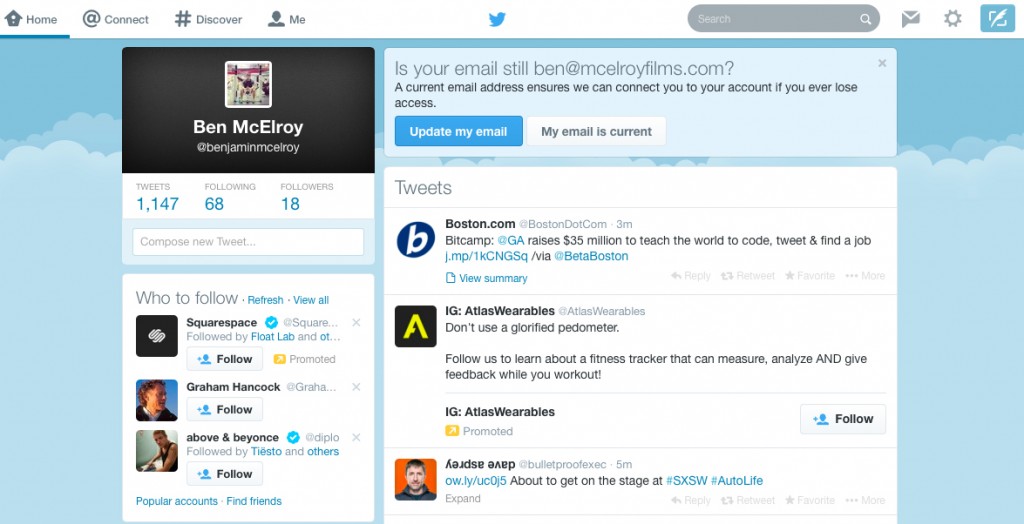 Business accounts can link Twitter and Facebook posts together allowing for cross platform communication with consumers and prospects in real-time.  Friend or follow existing clients, prospects, relevant industry members, or influencers aka popular Tweeters and Facebook accounts, interesting bloggers, and supporters who will build company credibility and spread a brand name. Diversify the content by including quotes, current Events, questions, industry articles, or personal experiences that invites feedback. The goal is to invite people to "like", "retweet", "repost", and share content while demonstrating knowledge about the industry and audience. Video Clips, pictures with clients, and "checking-in" at meetings or events is another approach to social media advertising.
With Facebook and Twitter status updates, trending topics, news feeds, and mobile media applications, businesses can respond to the current aches and pains of a target demographic. In a consumer driven market, personalizing each consumer's business experience is vital for building brand loyalty and differentiating the business from the competition.
At McElroy Films, we've been around for a little while now and have seen a diversity of projects and company successes over the years. However, our expanded products, employment, and client base in 2013 can only be described as 'normal'. That's right! The more things change . . . the more they stay the same. In 2013, McElroy Films released the smash hit 'At Fenway' music video, created animated spots for non-profit giants, moved yet again to an even bigger office, and took on ambitious new projects with great success. We expect that now and for years to come.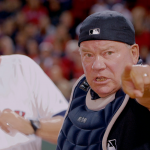 On opening day of the Red Sox championship season came the release of the highly anticipated music video 'At Fenway' starring none other than William Shatner at historic Fenway Park. The video, based on the hit single of the same name by local crooner Brian Evans, was scripted, produced, and edited by the McElroy Films' team and has garnered over 11 million views on YouTube. Leading up to the release of the video, Brian Evans commissioned McElroy Films to create a 30 second trailer for the music video that played at every AMC Theater in the world from January through March. A version of the trailer also played in taxis top and down the eastern seaboard preceding the video's release.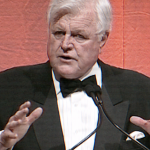 For many years, Fenway Health has asked us to produce their annual fundraising videos for the Men's Event and Woman's Dinner Party. 2013 marked the 20th anniversary of the Men's Event and a video commemorating the events of the past and the successes of the future was put together from footage and archival photos. The result was a fun and active video featuring the late Senator Kennedy and former Boston Mayor Tom Menino as well as many other high profile guests. Later in 2013, we were enlisted to help document and distribute a series of conferences for the Fenway Institute, the research arm of Fenway Health, that dealt with the state of HIV in the world today and the analysis of solutions. The conferences were then shared online with medical and sociology students as well as the top HIV scholars in the world.
Meanwhile the Crohn's & Colitis Foundation of America (CCFA), needed new videos for their Take Steps and Team Challenge programs, the top fundraising programs for the international non-profit. McElroy Films' videographers were sent to many Take Steps events across the nation including Washington DC and New York City. The footage is sent to every local chapter of the CCFA to help raise support for the cause as well as build relationships with corporate donors. The CCFA also asked the team to produce a 30 second animated spot for the Take Steps program that aired in taxicabs in the New York metro area as well as on national and local TV.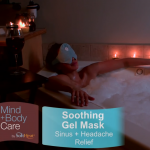 Every year, McElroy Films produces videos for nearly every brand (PUR, Honeywell, Stinger, Vicks, and more) represented by Kaz USA. This year, every new air purifier, humidifier, bug zapper, fan, and heater needed a video that helped describe the operation and cleaning procedures for each product. These 'How-To' videos are used to reduce the volume of customer service and tech support calls every quarter, and also help to increase overall customer satisfaction. The videos are inherently dry, but serve to reduce costs for Kaz. Other businesses, with similar customer service needs have also approached us with similar requests. In addition, every product line is given a fun infomercial in a home setting. This past year, we produced videos for the Stinger Bug Zapper and Mind + Body Care line ups as well as a video describing the uses of the new Honeywell fan with Febreze inserts.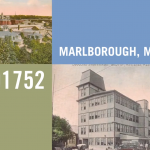 In Marlboro Massachusetts, St Mary's Credit Union was about to celebrate their 100th anniversary and asked McElroy Films to help create a video that both described the bank's historical and present day significance. The video glides easily throughout the 100 years of banking and also helped the credit union solidify their standing in their community more than they already had. With the great success of the historical video, St Mary's asked the team to produce a series of 15 second television spots as well to be aired over the first few months of 2014.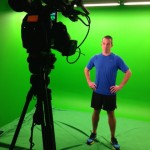 By the end of the summer, it was painfully obvious that McElroy Films had too much work and too many people to fit into the office space where the team moved only 1 year prior. Thankfully, a unit opened up just down the street, and McElroy Films was able to move into a larger, renovated space with an open concept design, new editing suites, and a 3D projector room with theater sound. Also in the design: A dedicated green screen studio.
Every year, McElroy Films grows not only in size but in the diversity of projects and clients from New England and beyond. 2013 has been another year, another office, and simply 'normal'.
Search Engine Optimization (SEO) is no longer a budding business strategy. In a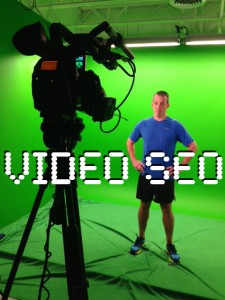 short period of time, organizations and companies alike adapted their traditional marketing strategies to include SEO driving practices. The overall goal of SEO is to appeal, track, and ultimately cultivate the wants and needs of the ever-present online consumer. Business objectives now consider the value of following, rather than leading, the demand of specific goods and services. Marketing teams rely on SEO driving practices to appeal to the existing interests of their clientele and convert others into believing in the brand. Online videos in particular are emerging as the most effective tool for implementing solid SEO. Companies with online videos can quickly and effectively optimize their web presence with professional video content. Here are some helpful facts and suggestions for optimizing SEO.
Youtube, the number 2 search engine on the web, continues to make creating and leveraging SEO driving content accessible for all users. In the past, Google algorithms relied on tags, descriptions, and video titles to track and rank popularity. Though this is still very much the case, SEO viewers and consumers also drive what makes topics popular. Do your research. Find out which companies are successfully marketing and trending online.
When planning out what to include in a video write-up consider using words that will draw in a specific target audience in addition to drive SEO. Consider the following information. What are you sharing with your audience that is unique? Who is your audience? Is this content timely? How many people are you sharing your video content? Where are people sharing and viewing? Are you engaging with your audience? What type of following do you have on existing Youtube and media channels? What are common words, questions, and side topics that people could also relate to your brand or product?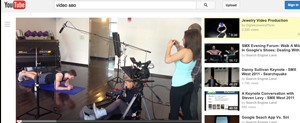 Many people believe that effective SEO tagging is centered on the words tagged in the write-up rather than the content itself. This is a common misconception, albeit the wording may initially attract viewers and search engines, the content and quality re-affirms the competency of your business. Luring in audiences with misleading tag words and phrases will not foster brand loyalty. Give your audience a reason to come back for more. Be seen as the authority in your field. Whether you're selling a service or product, make sure your content is valuable and innovative.
Additionally as important, frequently update your content. Google indexes the relevancy of content based on dates published in real time. There is a reason why blog sites and news outlets are the most frequently indexed sites on the first page of Google. Remember to upload your videos in a timely manner. Try to shoot for one video a week, and then gradually increase to two or three. I know this sounds crazy but you'll start to see results in a matter of weeks!
Our company can help you achieve your video SEO goals. We've done it for many companies in the past. Please check out our full gallery of video content or give us a call.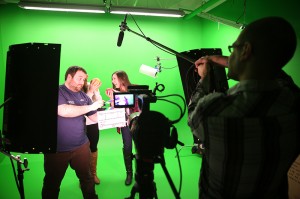 With the prevalence of the Internet in everyday life, it's impossible to ignore the growing social media landscape when it comes to marketing your business, service, or product. Social media sites have been on the rise ever since the Myspace days, and while they come and go over the years, the social media culture shows no sign of slowing down as app developers continually adapt to new technology and trends. For instance, when Instagram updated the app to include video for their popular photo-sharing platform, nearly five million videos were uploaded in just 24 hours of launch. The value of social media is such that Facebook was willing to pay $1 billion to acquire Instagram and its value has risen even higher as more users sign up.
You can take advantage of cutting-edge social media like Instagram to grow your brand by creating content that appeals to possible customers. Here are some tips for maximizing the effectiveness of your posts on social media sites.
Remember your audience! It's important to create pointed content that appeals to your target audience. If you're selling dog food and your content features cars, obviously it won't work! Your video a picture messages have to be equal parts entertaining and informative to increase the chances that individual users share with new users and expand your reach.
Be specific! Remember to create content that is specific to your product or service and is targeted toward the geographic region where you operate. Now a days, keeping up with your social media presence can be a full-time job and it is very important use your resources wisely and not overreach.
Stay relevant! Don't produce something that's too abstract to understand. Many ads make you wonder what they're selling. Tie in current events or sports to capture your audience's attention. Even if your question has nothing to do with what you're selling. Tying anything to your message to start the engagement process is crucial for success.
Keep it fresh! Search engines like Google index sites based on the frequency and relevance of posts, so it's important to keep your social media presence truckin'. However, frequent, repetitive posts have the chance to bog people down and cause them to 'un-follow' your business. A good imagination comes in handy to keep your posts fresh and entertaining.
Don't break the bank! Not everybody can send people to space for their marketing campaigns like Redbull (http://www.youtube.com/watch?v=FHtvDA0W34I). There are many solutions for businesses on a budget that can still get your point across effectively and if you can't think of anything, well, we're here to help!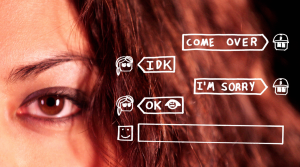 This is one video that maybe you should waste your time on: E-Fame's new hip hop hit "D.W.Y.T." (Don't Waste Your Time). Featuring a little twerking and some cool set-ups and custom, hand drawn effects, this video was really fun and and rewarding to make. The idea was to take a fresh approach to the music video and create a more artistic experience. Enjoy! And if you're thinking about a music video, give us a call and don't waste your time on those 'other' video guys.
Top 10 EOS Canon C300 Accessories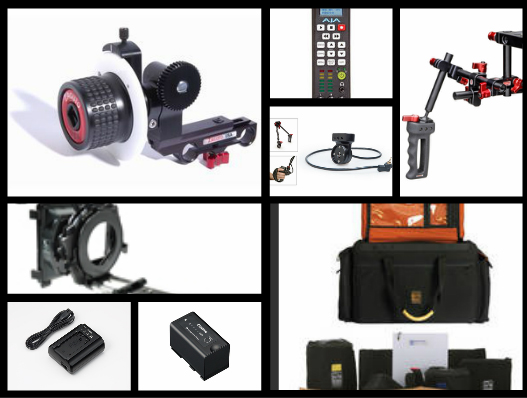 One year ago, we bought our first Canon C300. Until the Canon C300, our video production company had been using a comparatively primitive Canon 5D Mark III's.  Having optimized all the features and benefits of the Canon 5D, the Canon C300 was the next logical step forward. 

Let me preface our C300 stamp of approval by saying that we get no endorsements for mentioning or using these bands and products.  We hope to reduce the stress of searching for the right equipment by sharing the tools to our success.
The Redrock Micro Cage is the best support system. This custom built cage is specifically designed for the C300. Constructed from heavy-duty aluminum, the cage carefully fits into the hot shoe adapter at the top of the camera body, which allows for access to all the major buttons and switches. Of course you'll need all the grips and rods to accessories the camera more. This is a great foundation for all of options Redrock provides. http://www.bhphotovideo.com/bnh/controller/home?O=&sku=853238&Q=&is=REG&A=details
Another support system that is very customizable and sturdy is the Striker from Zacuto, designed for lightweight, run and gun situations. We've found it helpful for filming event videography such as, weddings and corporate b-roll. The C300 is hard to handhold for long periods of time. Zacuto makes great hand held support systems, of them, the striker is by far the best. http://store.zacuto.com/striker-for-canon-c100-c300-c500/
Canon Battery Pack – Can't go wrong with having too many batteries. We have an arsenal of these since we're generally on long shoots and away from power. http://shop.usa.canon.com/shop/en/catalog/battery-pack-bp-955
Canon Power adapter – Once you have all the batteries, you'll need a couple of extra chargers.http://shop.usa.canon.com/shop/en/catalog/compact-power-adapter-ca-930
Grip Re-locator – This is a unique product that we only find ourselves using occasionally. The one design "flaw "of the C300 would be that you can't adjust the servo on the camera as you can on other cameras. This product allows you to remove it completely and re locate on a tripod handle or other tripod support for events. http://store.zacuto.com/grip-relocator-for-canon-c100-c300-c500/
Porta Brace Case – Once you have all these nifty accessories, you'll need a sturdy case to store everything in. The Black Porta Brace RIG-3SRK is a large bag with many pockets and dividers to customize the unit. http://www.bhphotovideo.com/bnh/controller/home?O=&sku=875888&Q=&is=REG&A=details Alternatively, there is a hard case from pelican. http://www.filmtools.com/cameradept/canon-c300-cameras-aks/pelican-c300-carry-on-case.html
AJA Ki Pro Mini Compact Field Recorder – This is a great option for external recording. The only thing, it can be difficult to shoot or set up proper 24p recording. The c300 can't output 23.98, because it adds this as a pull down for 59.94. You will need to configure the unit to properly record. http://www.bhphotovideo.com/bnh/controller/home?O=&sku=735435&is=REG&A=details&Q=
Chrosziel Matte Box – This is a great but expense Matte Box that holds two 4×5.65/5×5 filters. It has a 130mm clamp on the rear plate. It also comes with standard 15mm support rods. If money is not an option, then go for it. However, Cinevate and Redrock also have more cost-effective versions. http://www.chrosziel.com/prod.asp?wdid=31&pid=1002&sid=0
Zacuto Follow Focus – This is an expensive follow focus option. If you're a Zacuto fan, this is a no-brainer. It has accurate movement and is designed to be slip free. Interchangeable drive gears is a plus. Dry erase disc on the side. Perfect for production use. http://www.abelcine.com/store/Zacuto-Z-Focus-Follow-Focus/
Last but not least, Canon EOS Lenses. The C300 can accept everything from telephotos to tilt shift lenses. We're fans of using primes when you can. However, the zoom lenses are very good as well. The 16-35mm f/2.8, 24-70mm f/2.8 and the 70-200mm f/2.8 IS are some of our favorites.
That's the list.  We hope that you have enjoyed reading it. Feel free to comment below if you have any other suggestions!
With today's technology, anyone with a cell phone, tablet, laptop, point and shoot camera, or DSLR Camera can act as a videographer, which can be hazardous for companies that are looking to create industry standard, corporate videos. Here are 3 reasons why hiring a professional video production company is not only a good idea, but also a profitable one.

1. Solve Your Video Problems:  Uncertain of how to optimize a video online, or create a video that sells your brand? Or worse, are you working with a limited budget? Fear not,  because there are professionals who will work with you to create a concept as well as strategy that effectively leverages your video either online or in the field. How? A professional can explain the features and benefits of filming different types of corporate videos as well as uploading content to various social media and video hosting websites. Throughout the production process, a videographer's goal is to ensure that the client's overall objective is successfully met.  A videographer can provide viable alternative ideas for filming effective videos that work within any budget. Don't be afraid to ask for input during your initial phone call, as you will  then be able to assess if a production company or videographer is invested in working with you to meet your video needs.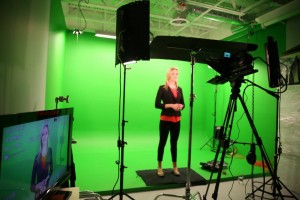 2.Valuable Experience: Whether a videographer has a certificate, degree, or years of experience in the field, the true test of his or her experience is based on how well his or her images speak to the desired audience.  By working with a corporate video production company, the client can trust that the videography captured during production is the based on a strategically thought out shot list and production plan that allows for the content to speak to the target demographic rather than the ego of the videographer.
3. A Business: By choosing to work with a corporate video production company, you are embarking on any other business relationship. Ultimately, both parties are agreeing to work together to ensure that a product reaches its optimal selling potential.  A production company's success is attributed to its understanding of its target market as well as its client's target demographic. A production company studies the market, researches existing and future trends, and most importantly, places the necessary attention on learning and implementing marketing and selling strategies that lends itself to video production.
For questions or inquiries regarding professional videography and production contact info@mcelroyfilms.comor call 781 229 5900.
Here are five reasons why GoPro's are the perfect holiday gift.
1)  GoPro will bring out your creative side: Even if you aren't a professional videographer, GoPro will allow you to shoot professional quality videos and give you the ability to get  breath-taking angles to your most beloved hobbies.
2)  GoPro is Affordable:  With the GoPro's new lineup of cameras ranging from $200 to $400, customers can purchase a high quality camera for a fraction of the price comparable to a  $1,000 DSLR.  Although most customers will need to purchase extra accessories and mounts , you can still shoot professional quality for under $500.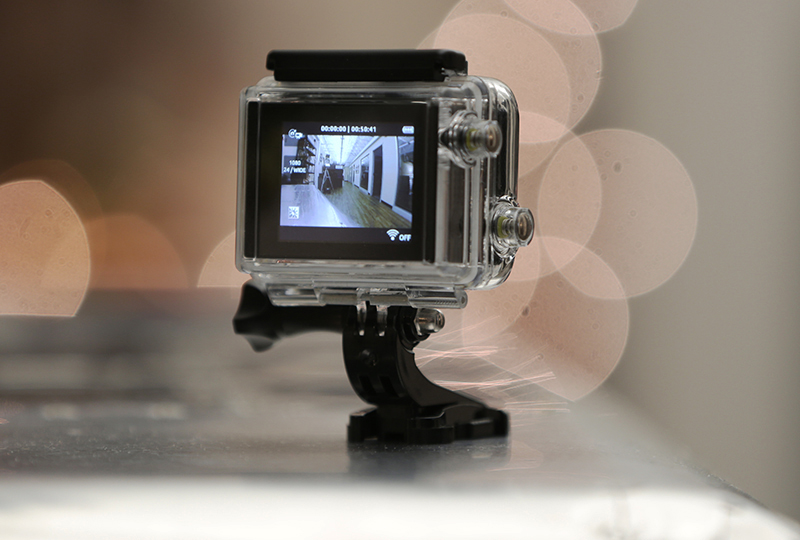 3)  GoPro is the most versatile camera:  Customers are able to show their life from POV's that seem unimaginable.  With the ability to strap a GoPro on your dog with a chest mount, your kayak with a suction cup mount , or your motorcycle helmet with a front helmet mount, users are able to immerse any of their possible viewers into the action they have recorded.
4) GoPro brings families together:   Whether you're going on vacation or spending the day at the playground with your children, GoPro's can add extra fun, especially with the capability of recording your day to watch at a later date.  Parents can trust giving the shock proof, water proof, GoPro camera to a child of any age with out the worry of it being broken.
5) Great Still Camera: As we all know GoPro's are awesome video cameras. However, many people don't know that you can use it for high quality stills. In fact the company originally began as a still camera company providing wrist-mounted cameras to surfers.
There are four still shooting settings that include:
Single shot,  Three shot burst, Countdown timer and Time-lapse mode. In addition the hero 3+ shoots video and stills simultaneously. Allowing the user to enjoy both video and stills after the shoot is complete.
As a profesional production company we have implemented this technology across many of our videography services from Professional Video in Boston to Events. For more information feel free to reach out to a team member.
McElroy Films LLC hosted an open house to celebrate their expansion to 99 South Bedford Street, Suite 116, Burlington, MA. The event, attended by businesses and individuals from Burlington, Boston, and beyond, served not only to show off the new space, but bring people from many industries together. The best part about video is that it can benefit just about every facet of life and business from advertising to wedding videos, music and events. At McElroy Films, life is never boring with the diverse projects and clients that come through the door everyday.
If you missed the open house: Don't fret! Give us a call and stop on by and we'll be more than happy to give you a tour and show you how video can help your business!
Guest post by Simon Sedorenko of the New York Film Academy
It often comes as a surprise to modern audiences that there are still a great many movies being shot in celluloid and stored in quaint little cans; these days, everyone assumes everything is digital. But to an increasing number of filmmakers with a mind for practicality, those cans are anything but quaint – they're murderously heavy, technically limiting and, above all, expensive.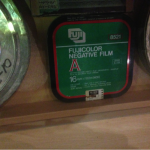 Naturally (and perhaps unfortunately), for most projects it all boils down to the crisp green notes. It doesn't matter whether the resulting film looks and sounds terrific if the cost of production makes it unviable, and lack of funding remains the primary reason why many great projects never even make it past the business planning stage. Thankfully, digital HD is a medium that neither sacrifices quality nor pushes expenditure through the roof; with digital filming costs rapidly dropping and post-production dramatically more efficient, it's almost becoming a no-brainer.
While a good filmmaker with a passion for creating quality work will generally prosper regardless of what camera you put him or her behind, the decision to go digital often comes with an array of benefits that not many feel able to return from. It also hasn't taken long for the upper echelons of the industry to realize this, either – excluding the early tentative forays into digital, it only took ten years from the first hugely mainstream feature length movie to employ HD digital (1999's The Phantom Menace) to it becoming commonplace, with 2009's Slumdog Millionaire and Avatar breaking records, winning awards and making a heck of a lot of cash in the process.
And again, back to the production cost element; one of the Phantom Menace's producers asserted that they would have spent around $1.8m on film alone if they'd gone down the analogue route, whereas in reality they only spent $16,000 on its digital counterpart.
Similarly, it costs a mere $150 to press and ship a digital copy of a movie to a theater compared to the $1,500 it takes to do the same for a single film copy.
Revolution Up, Down, and Back Up the Entire Chain
It's not that celluloid has come into derision. We'd hazard a guess that most filmmakers would love carry on shooting everything analogue, and nearly all old-schoolers regard film with a certain level or respect and nostalgia. But nostalgia may well be the realm it is resigned to; If the whole weight of Hollywood is shifting towards HD digital and smaller-budget filmmakers are now finding it way more affordable than film, it's really only going to go in one direction.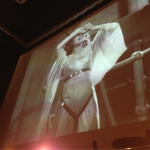 With the majority of large studios moving towards digital for cost reasons, all that's left is for theaters to catch on. Indeed, the pressure is already on – many theaters scrabbled to update their equipment for the aforementioned Avatar which demanded a digital projection room for screening. The latest figures suggest that as of last year 64.5% of domestic theaters as of 2012 are equipped with digital projectors, which mirror global trends (at 63%) according to the IHS Screen Digest Cinema Intelligence Service. They go on to predict that 35mm projection rooms will decline to just 17% of all theaters around the world by as soon as 2015.
This as corporate heavies are turning to the more practical (and affordable) medium of digital and putting pressure on theaters to follow suit, this will feed back up the chain to indie filmmakers and students in cinematography school – the content creators of tomorrow who will propagate the medium and end up making great digital filmmaking the industry standard.
Sadly, there will be a few inevitable casualties, namely the smaller theaters who can't afford to keep up with technological changes. But the net benefit to the industry will be a far reaching one, affecting both lovers of movies and those who create them alike. Theaters themselves will do well out of the shift too after getting over the initial overheads, gaining from cheaper equipment maintenance (compared to often decades-old analogue projectors) and easier film storage and.
Another possible ancillary benefit is that if the profit margins for theater admissions is improved by reducing expenses, audiences may see theaters rely less heavily on other ways to recoup costs – ergo, less on-screen ads and cheaper popcorn. This is probably a bit of a stretch, though.
Any Chance of a Film Revival?
Retro is chic right now. Case in point: we're already seeing sales for vinyl music booming as people yearn for a more 'authentic' experience.
But this is a false equivocation when it comes to film. Vinyl does offer a more tactile experience for the user and is arguably a superior from an audible standpoint; if a user can foot the added expense, choosing vinyl is a savvy choice for the serious audiophile.
Unless the moviegoer has a projection room in their home, however, the same cannot be said of film. The end result of digital film is indistinguishable from (if not better than) analogue, especially given that most people still working in film are trying to replicate the flawless look of HD digital in post-production anyway.
In short, perceived differences are becoming increasingly blurry and there is no added value offered to the end user as long as the film is shot well.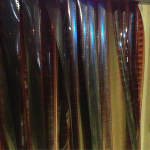 There will always be film 'purists' (such as Christopher Nolan who shot The Dark Knight Rises in 35mm or Paul Thomas Anderson, who shot The Master mainly in 65mm). And long may they continue espousing the craft – After all, variety is the spice of life and we're certainly not fans of elitism or telling anyone how they must enjoy or carry out filmmaking.
But whichever way you look at it, digital filmmaking is long past the misconceptions of it being a 'watered-down' version of traditional cinematography and has rightfully earned a place within the industry.
And, ultimately, it's not likely to decline in popularity going forward.